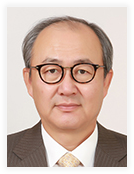 Welcome to
The Korean Association of
Internal Medicine
Dear Colleagues,
The Korea Association of Internal Medicine (KAIM) was founded in December 1945 with only fifty members, but now boasts of 18,076 members. In 1952, KAIM certified four physicians as doctors specializing in internal medicine for the first time, and by 2014, 15,260 physicians have become board certified internists. In order to enhance the quality of medical care and to keep abreast with the rapidly advancing modern scientific medicine, subspecialties in internal medicine were introduced and adopted in 1992. Ever since the initiation of subspecialty training program, about 5,923 divisional internists have become subspecialists in nine different divisions of internal medicine.
KAIM published its inaugural issue of the Korean Journal of Internal Medicine(KJIM), a Korean-language journal, in 1949 and, is currently being published every month. The English counterpart of KJIM, which is published on a quarterly basis, was registered in the Index Medicus in 1994, and we are proud to inform you that it is now indexed in Science Citation Index Expanded (SCIE)KAIM plays a central role in upholding the values shared by all the internists and in fostering close bonds between the divisional associations. KAIM will continue to devote itself to the prevention of diseases, improvement of health, management and arbitration of medical activities, establishment of internal medical institution and structure, understanding of psychological aspects of diseases and consolidation of trust between doctors and patients.
KAIM became a member of the International Society of Internal Medicine (ISIM) in 2002, and hosted the 32nd World Congress of Internal Medicine (WCIM) in 2014 in Seoul. KAIM have actively prepared the event through WCIM organization committee, and we have made this meeting a successful and a memorable one for all participants from all around the world.
Thank you.
Chul Gyu Yoo Chairman of the Korea Association of Internal Medicine